Tag Archives: emcee a meeting
---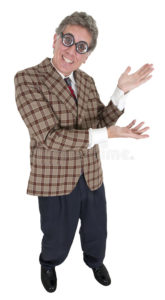 Why 'Bob from Sales' shouldn't emcee your meetings
Location: ACME Corp. Meeting Room
Agenda Item: ACME National Sales & Users Meeting
Boss: Ok, so that all sounds like a good plan. Anything else before we wrap this up?
New employee: Um, have you ever hired a professional emcee to host your meeting?
Boss: Nah, Bob, our VP of Sales always does a good enough job. I'll tell him he's doing it again. read more
April 30th, 2018 by Richard Laible
No comments yet
Tags:
corporate emcee
,
emcee
,
emcee a meeting
---

Public speaking is listed as American's #1 fear (death is at #5 & loneliness, weighing in at #7). Guess that means that most of us are less afraid of dying alone than of "making fools of ourselves" in front of others, which is a possibility if you emcee meetings and events.
But let's say a boss said you MUST get in front of a group of any number of people and emcee meetings, a seminar, conference, awards dinner, or any other of a number of events. Well, the best way to overcome any fear you might have is to face that fear and be as prepared as possible in your new role as an emcee. I can't stress enough that the more you're prepared the less you'll feel stressed, and the list below will be a huge help getting you there. So, here are my… read more
June 7th, 2017 by Richard Laible
1 comment
Tags:
emcee a meeting
,
How to emcee
---