REVIEWS
Richard Laible has been working with local, national and international companies, including many Fortune 500 companies, for more than 20 years.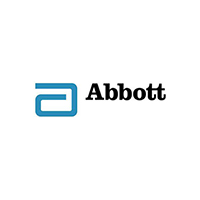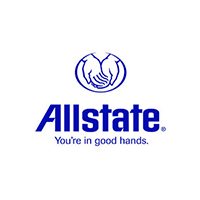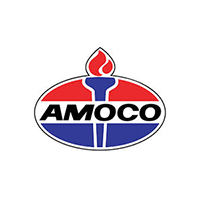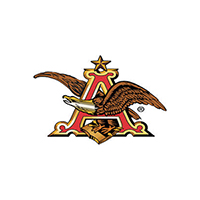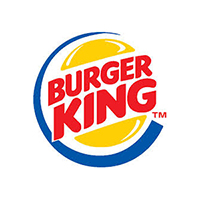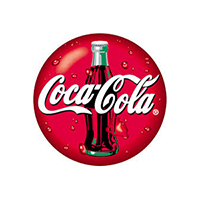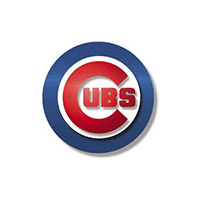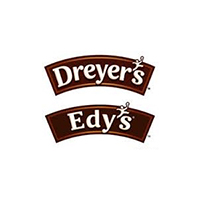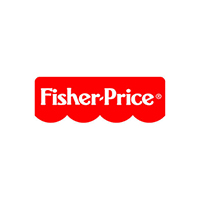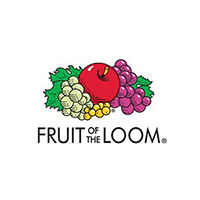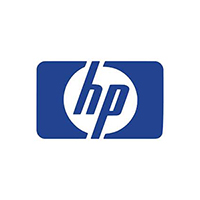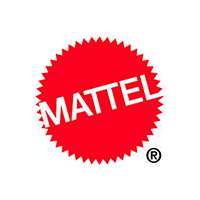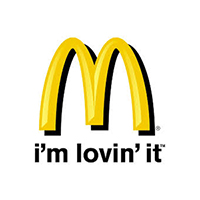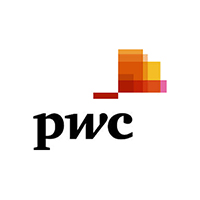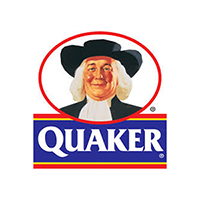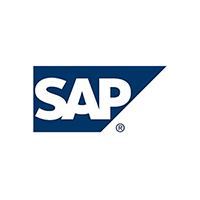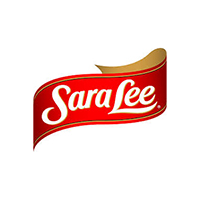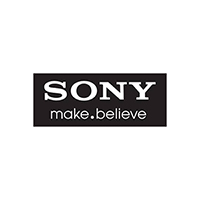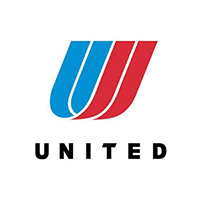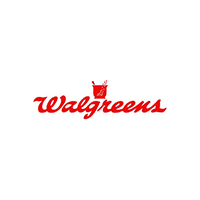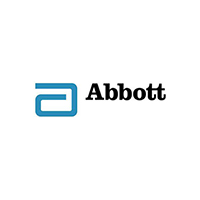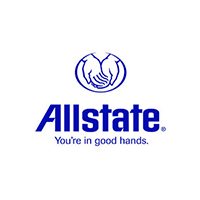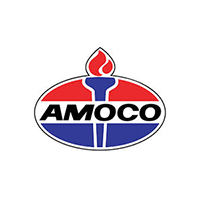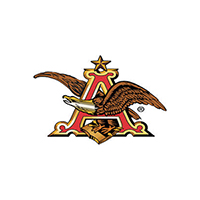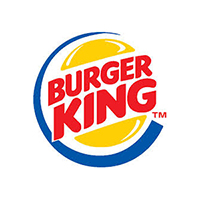 Motivational Keynote Speaker
3 Com
Abbot Labs
Allstate
Ameritech
Amoco
Anheuser Busch
Baker's Square
Bally's Health and Tennis
Baxter International
Burger King
Chicago Cubs
Chicago Tribune
Coca-Cola
Comdisco
Conagra
Dryer's Grand Ice Cream
Eddy's Ice Cream
EMC
Fannie Mae
Fisher-Price
Fruit of the Loom
Fugi America/Japan
Greatvalu
Harper Collins
IBM
ITT Sheraton
Kmart
Kelloggs
Kenny ConstructionKraft Foods
Lennox Heat
Leo Burnett
Malory Factor, Inc.
Mattel
McDonald's
Miller Brewing Co.
Miss USA
Motorola
Mutual of Omaha
New Horizons Home Video
Ore-Ida Brands
Price Waterhouse Coopers
Pritzkers
Quaker Oats
Rich Foods
Ruby Tuesdays
Sara Lee
Self Magazine
Sony Inc.
Spring PCS
Steelcase
TV Guide
UAW
United Airlines
Unite Way
W.W. Grainger
Walgreens
Western Union
AGCO's Dealer Business Meeting 2018

IBM Mainframe Users Group (SHARE) 2016, 2017 & 2018

Applied Client Network Leadership Summit 2016, 2017 & 2018

SmithBucklin's Leaders Forum 2016 & 2017

AGCO's Parts & Dealers Meeting 2017

Becker Health IT + Revenue Cycle Conference 2016 & 2017 

Lincoln Financial Advisors/Resource Group 2004 thru 2017 National Meetings

Becker's ASC Annual Meeting 2016 & 2017

Essendant's National Sales Meeting 2016

Independent Oracle users Group 2016

ORS-Nasco Supplier Summit 2014, 2015 & 2016

Discover Cards 2016 Presidents Plate Awards Show

Toyota Forklifts Sales and Marketing Meeting 2015

National Wallcoverings Association Meeting 2015

CooperVision's Annual Sales Conference 2014 & 2015

Folds Honor Benefit for Fallen Soldiers Families 2012-2015

VeeamOn – Veeam Software's International Availability Software Event 2014 & 2015

The Market Research Event 2014

InvisAlign's 2007, 2008, 2009, 2010, 2011, 2012, 2013 & 2014 Nat. Sales & Marketing Meetings

AGCO 2014 Dealer Business Meeting & Parts Expo

LagasseSweet 2013 & 2014 National Management Conference & Supplier Summit

Dow Plastics 2012 & 2014 National Sales Meeting

Discover Card's Town Hall Meetings 2011, 2012 & 2015

International Association of Speaker's Bureaus 2012 Conference

Arcadis-US 1st Annual Client Development Meeting

Kraft Foods NA 2011 Finance Leaders Conference

ShoreTel 2008, 2010 & 2011 Champions Conferences
InvisAlign's 2009, 2010 & 2011 Summer Sales & Marketing Meeting

PepsiCo/Quaker "Go Humans Go" Kick-Off Party 2009

exlPharma's 5th Pharmaceutical Meeting Planners' Summit in 2009

Conde Naste-Herst-CMG 25 Year Club Dinner & Awards Banquets in 2009

Abbott Laboratories 2009 Immunology Pharmaceutical Products Division Awards Dinner

Aladdin Technology's 2009 US Sales & Marketing Meeting

National Restaurant Association's 2005, 2006, 2007 & 2008 Gala & Awards Banquet

Santarus Pharmaceuticals 2008 National Sales Meeting

Johnsonville Sausage's 2008 National Sales Meeting

Cisco IP Telecommunications Users Group 2006, 2007 & 2008 Conferences

Otsuka Pharmaceuticals 2007 & 2008 National Sales Meetings

Stratus Technology's 1999 thru 2008 (10 straight years) Nat. Sales Meetings

Jefferson Pilot Financial Network's 2007 & 2008 Elite Performers Meetings

Merchandise Mart Properties 2008 "Big Night" Gift Show Kick-off Party

Stratus Technology's 2000 thru 2008 Corporate Kick-Off Meetings

Honeywell's 2006 & 2007 Defense & Space Sales & Marketing Meetings

Schneider Electric/Square D's 2006 & 2007 Leadership Forums

SAP's 2003, 2004, 2005 & 2007 Global Marketing & Field Kick-off Meetings

Takeda Pharmaceuticals 2006 & 2007 National Sales Meetings

Sysmex 2007 National Sales Meeting

Otsuka Pharmaceuticals 2007 Year-End meeting and Holiday Party

Hyperion Solutions 2006 Global Conference

Conde Naste-Herst Publications 2002 & 2006 National Sales Meetings & Awards Banquets
Fisher-Price's 2000, 2001 & 2006 National Summer Sales Meetings

Bally Total Fitness's 2006 & 2007 Elite Performers Awards Banquet

United Stationers 2005 & 2007 National Sales Meeting

Kellogg's Canada 2005 Nation sales Meeting

The Boyd Group-Gerber Collision's 2005 Kick-off Meeting

Dermik Laboratories 2004 National Sales and Marketing Meeting

Sara Lee's coffee (Douwe-Egberts) 2001, 2002, 2003 & 2004 National Sales Conferences

Bio Merieux's 2003, 2004 & 2005 National Sales Meetings

Conde Naste-Herst 2004 & 2005 "25 Year Club" benefit Dinner and Auction

HP ProCurve Networking 2003 & 2004 National Sales Meetings & Elite Partners Events

ConAgra Foods 2003 & 2004 RFD National Sales Meetings

ACE Hardware's' 2002 & 2003 Annual Headquarters' Kick-off

Abbott Labs 2003 Depokote Sales Meeting

American Management Systems 2003 Annual Vice Presidents Meeting

Hereaus Kulzer-Jelenko's 2003 National Sales Meeting & Awards Banquet

Roche Pharmaceutical's 2003 National Sales Meeting

Starbucks FS 2002 National Sales Meeting

Fisher-Price Toys 2002 Fall Sales Meeting

Absolut & Jim Beam's (Future Brands) 2002 National Sales Meeting

Fugi America/Japan's 30th Anniversary Party & Building Dedication

ACE Hardware's 2000 & 2001 National Sales Meetings

Allegiance Healthcare's 2000 International Sales Meeting

Fannie Mae Mortgage's '99, '00, '01 & '02 National Sales Meeting and Awards

TV Guide's National Sales Meeting (6 years in a row)
"Richard, congratulations on the best National Sales Marketing/Kick-off I have ever participated in- EVER. That is not hyperbole. Over the last 25-30 years I have seen it all … well done!"
Tom Prescott
President & CEO, InvisAlign
"The best meeting I've ever seen! We look forward to continuing to work with Richard."
Roger Hochschild
President and COO, Discover Financial Services
"Richard Laible performed with boundless, senseless, and shameless energy."
"Thanks for a great job hosting our event. Your lighthearted comedic touch made the long meeting day bearable for all!"
William C. Babb
President, Lincoln Financial TRG
"You did an outstanding job! I can't tell you how many people over the past week said it was the best event they ever attended."
Jim Kenny
Owner, Kenny Construction Company
"Thanks once again for being a part of our kickoff event. It's difficult to express the uplifting effect you have on all of us. You are really good at your craft. I look forward to next year's event."
Dave Laurello
President and CEO, Stratus Technologies
"You did an excellent super great job on both events. If you ever need any recommendations please know that I would be more than happy to tell anyone how you part the oceans and walk on water. Thanks!"
Patty Laca
Marketing Manager, Hewlett Packard
"I want to express my appreciation for your generous contribution in helping make this year's Elite Performer's convention a huge success. (Hand written note: Couldn't have done it without you. You were great! Thanks for everything)"
Paul Toback
President, CEO & Chairman of the Board, Bally's Total Fitness
"Thank you again for doing such an AWESOME job at our National Sales Meeting last week. It was a blast and I enjoyed the opportunity to work with you. I have no doubt that you could make an insurance seminar provocative and entertaining."
Mark C. Rogers
District Manager, Otsuka America Pharmaceutical Inc.
"You really "get it" in terms of business meetings: you have taken the time to understand what we do (in broad terms), you are funny as hell, and you really understand the mechanics of "show business" at conferences of this type. You have rescued us from sure disaster many times thanks to your great instincts. You've offered great advice as to program flow and places to improve. You've worked expertly with the production team and crew to maximize the impact of the staging and resources we have. And best of all, you have made our audiences laugh in the midst of long, dry meetings."
Kevin Butler
MarCom Manager, Stratus Technologies
"Thank you very much for helping to make our celebration such a tremendous success. You helped make our party extraordinarily fun and definitely memorable. Everyone is still talking about your show."
Diane Fitzgerald
Director of Corporate Communications, Fruit of the Loom, Inc.
"Your presentation at our sales meeting was the highlight. In fact, at our debriefing meeting the EVP said he would like more of you and your kind of entertainment at next year's meeting."
Laurie Alire
VP Marketing Communications, Varian
"Thank you so much for your excellent performance today. It was a HUGE hit with the Allstate people, and it really made our presentation. You were great."
Jeanie Caggiano
SVP/Executive Creative Director, Leo Burnett, USA
"If you need a comedy host for a live event go with Richard Laible … funny enough to cause seizures."
"Your performance helped to make our event a big success. Thanks for sticking it out through less than ideal conditions. You're a true pro."
Katrina Gamella
Northwestern University Alumni Association
"Thanks, Richard – you did a spectacular job; this was indeed our best conference ever."
Tom Hamilton
Sr. Director WW Channel Marketing, ShoreTel, Inc.
"A professional who isn't afraid to get his hands dirty to provide better service and excellent work."
"Thanks so much for a job well done at today's meeting – you were a hit! Plus, it was a pleasure working with you – so many laughs!"
Cindy Mufarreh
EVP, Harris Bank N.A.
"We've gotten great responses to the show. We will be calling you again, count on it!"
Nancy K. Monahan
Senior Group Product Manager, Dermik Laboratories
"It was a pleasure working with you at UNIX Expo. Thank you for an A+ job! I almost believed that you were an IBM'er except that you have a great sense of humor. We certainly met our objectives for the show, and you brought in the crowds for us. I'm glad you were part of my team."
Larry Stein
Manager Marketing Events, IBM 
"Thanks Richard — the feedback is in, and everyone was most impressed with the job you did and how much this livened up the sessions delivered at SAPPHIRE! Your approach was spot-on, and will be the model going forward on how to do sessions and events like this — the crowd was so much more engaged, and therefore retained the content and key messages"
Fred M. Isbell
Senior Director, SAP 
"We went from having 200-300 guests in our booth to 1500 guests in 3 days largely due to Richard's outstanding talents. Not only does he entice the audience to enter our booth, but he sustains their attention with his wittiness until we get a chance to talk with each client. He also impressed us with his knowledge of our products and threw out fun facts about our properties which was an added plus that we were not expecting. We would love to have Richard in our booth every year."
Shelly Samuels
National Sales Manager, Mandalay Bay Resort
"Richard Laible did an incredible job at keeping customers entertained during the presentation. The Cisco booth had constant traffic flow that rarely died down … a great show for Cisco."
Charlotte Montemayor
Trade Show Manager, Cisco Systems
"Marketing budgets are always tight but creating demand, establishing a user community, and brand recognition are expensive. If you are going to spend the resource on an activity you'd better consider a draw to get the conversation started and moving in the right direction. Richard is more than a draw he is aggressively proactive. We gave him a target list and every target was captured, we gave him a solutions briefing and it was weaved into the introductory conversation with the target, more importantly he weeded out the tire kickers so that our subject matter experts weren't wasting their time. He is much more than a contracted resource, he is a member of the team participating and collaborating from the onset with a very experienced voice."
Bill Carney
Director of Marketing – TIBCO Spotfire