What is Trade Show 21?
Trade Show 21 is an aisle-draw trade show presentation that combines the simplicity of a blackjack table with the intricacy of a professional trade show presenter to not only impart messaging but also engage, prequalify and drive attendee traffic into your booth. Watch the video below to see professional trade show presenter Richard Laible in action, scroll down the page to learn more, or contact Richard Laible today to add Trade Show 21 to your next trade show booth experience.
Why Have Trade Show 21?
Unlike a theater presentation, which takes up floor space and happens only several times a day, the "21" presentation is a virtually non-stop draw in your stand. The professional trade show presenter attracts a crowd, takes them through the game and gives the attendees a call to action to enter the booth to meet and be qualified by your staff. Everyone is familiar with the format of 21, loves to be entertained and is an active participant in the action. Also, dealer and professional trade show presenter Richard Laible is an alumnus with the world famous The Second City theater group and keeps the table fun, interactive and memorable!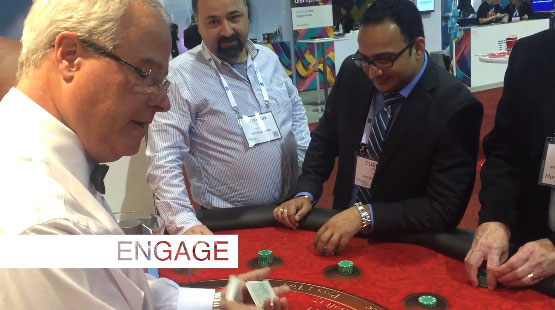 How Does it Work?
Each attendee is given 10 chips. They must "bet" at least one chip each hand for a maximum of 10 hands. The person with the highest chip count, tallied on a white board behind the trade show presenter, at the end of the day wins a lovely prize of your choosing (e.g., IPad, ITouch, nice putter, etc.) Every player receives a pack of playing cards with your logo and/or messaging. A player may only play once a day, maximizing the number of new prospects throughout the event.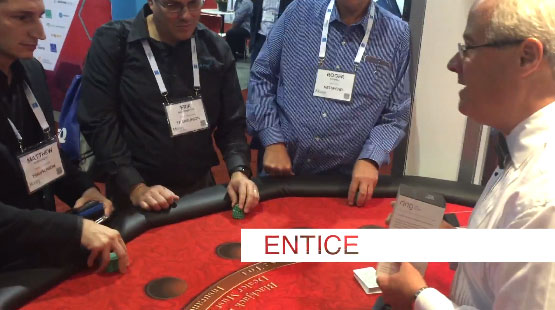 Where The Messaging Takes Place?
Between each hand, while the dealer is paying off the previous "bets" and while he is shuffling he imparts key messaging points, product information, company information, etc. in a fun and humorous manner ("Don't gamble with your ________, use 'our product!'")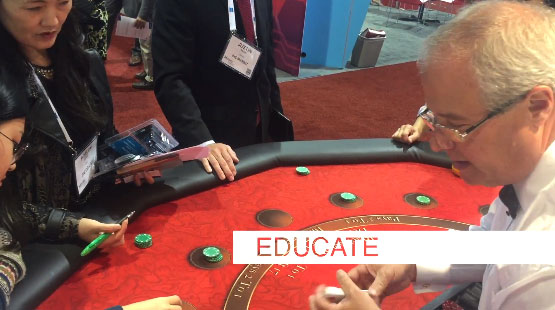 When to Run Trade Show 21?
The game runs almost constantly. The dealer works the table between 45-60 minutes straight taking breaks occasionally although never during peak show times when the floor is packed. Often we have the booth staff fill in during the presenter's break times keeping the "21" table filled with attendees throughout the day.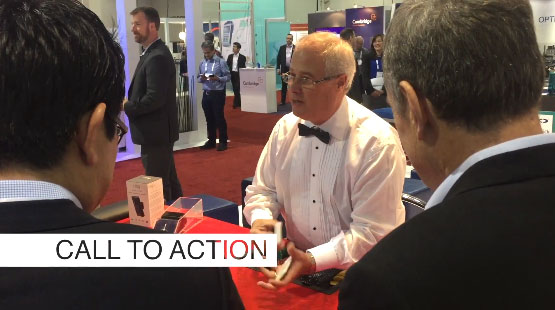 Who?
Hewlett-Packard, SAP, LexisNexis, Sysmex—too many great companies to list have utilized Trade Show 21 at their booths!
Contact Richard Laible today to add Trade Show 21 to your next booth experience!