Professional Trade Show Presenter Richard Laible Makes Trade Shows More Engaging, Educational & Memorable
Imagine your trade show booth, a professional trade show presenter, surrounded by prospective customers, watching intently, focused solely on what you have to offer—and actually smiling! Most importantly, those onlookers, your leads to more sales, are learning your company's message and completely engaged!
Your trade show exhibit can achieve the ultimate measure of success: an audience listening to your message.
There are plenty of people that can stand at your trade show booth and do card tricks and hand out promotional items. Trade shows are expensive, and hiring a magician is a great way to make your investment disappear.

Professional trade show presenter, Richard Laible, does something completely different.
Yes, he entertains. He creates buzz about your exhibit on the show floor. But, more importantly, he informs and educates—and most importantly, he generates more qualified leads.
Richard is a professional trade show presenter, based in Chicago, with over two decades of experience, including many years as a member of Chicago's renowned The Second City Theater, a tenure that provided him comedic, improvisational and presentation skills not found in most corporate emcees and trade show presenters.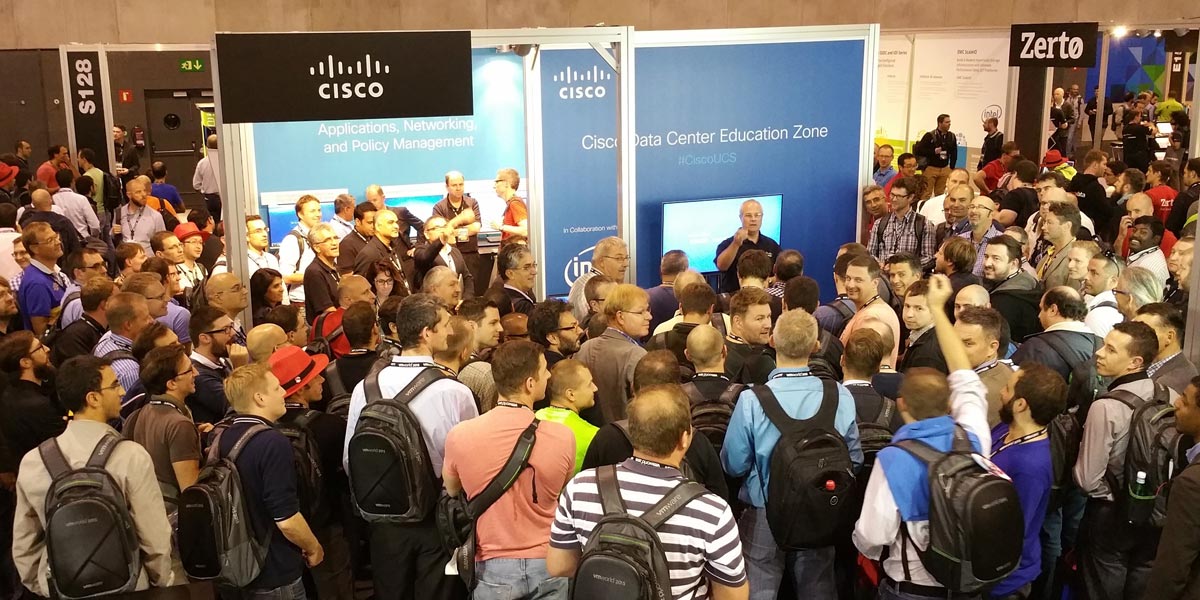 As a spokesperson for your trade show event, Richard utilizes his skills in writing, improvisation, communication, psychology and humor to create a customized, integrated presentation to enhance key messages and hold audience's attention throughout the entire event—from the first presentation in the morning to the last one of the day.
Unlike a looping video or PowerPoint deck, a live, integrated performance by a true, professional trade show presenter turns your booth into a prospect magnet, dramatically increasing qualified leads.
Working as the Spokesperson for your event, Richard Laible makes it a point to:
Prepare by understanding your company, products, and messaging to assure that my contribution is targeted to the strategic goals for your trade show.
Train company staff
Open the presentation in a fun, upbeat, and highly interactive manner.
Involve every audience – those engagement moments make each of my presentation's unique and personal.
Maintain a dynamic and engaging flow and pace to the demonstration.
Hire a Professional Trade Show Presenter
While it may be tempting to enlist existing staff to manage a trade show exhibit, engage show attendees and do presentations throughout the event, there are considerable drawbacks.
Not hiring a professional may save some money in the short run, utilizing employees that are not adept at attracting and engaging a crowd, may not be comfortable with public speaking and cannot maintain the required energy over an entire day.
The experience, preparation and presentation skills of a professional trade show presenter could mean the difference between success and catastrophe at your booth.

There are many important and valuable benefits to hiring a professional trade show presenter.
Professionally and credibly represent your company and brand
Develop researched, smartly-written on-point presentation scripts that are effective and relatable, or provide script consulting and editing
Convert technical scripts into human dialog
Keep messaging on-point and consistent with every presentation
Engage and educate both interested and preoccupied attendees
Adapt manner and messaging on the fly. Inevitable changes don't rattle a pro!
Frees staff to meet with clients and give one-on-one demos with attendees
Increase qualified sales leads 
---
Contact Professional Trade Show Presenter Richard Laible today to discuss your upcoming events. | Phone 847.446.2425
---