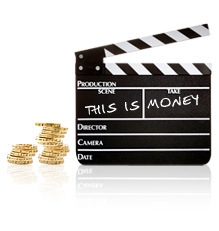 An email pops up on a Friday from a third-party asking if I have availability in the summer as a trade show presenter. A quick look at my calendar and the answer is, "Yes!" I quickly reply so, and a few minutes later get the response, "Great. They need to see a video of you, in action, as a trade show presenter." Ugh. I don't have one. Oh sure, I spent a small fortune on my corporate emcee video, but my work as a trade show presenter have always come by word of mouth or a client watching me present live on the show floor and hiring me after seeing me "in action"…not on tape…ever! I wrote back that I'd have something to them by early next week. Gulp! Okay, now what?
Since I don't want to spend the thousands of dollars it takes to have one put together professionally, I call a college in Chicago that teaches film editing. After getting past around from person to person I finally talk to a professor in that department. I tell him what I'm looking for and ask if there's one of his "good" students that needs the practice. He explains that the students in editing class must find projects to turn in for grades and this is a perfect job …and he has the precise student in mind.
After email introductions I get "Erik" on the phone and tell him what I need: a sales video that showcases me as a trade show presenter in less than 2 minutes. He's very professional (I was nowhere near as savvy at 20), gives me a Dropbox address and directs me to send him any pictures and video footage I have. Following orders, I do. And then I wait. But not long.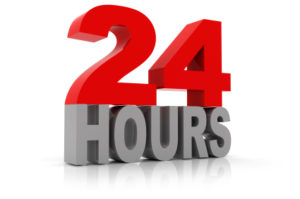 Less than 24 hours later I get an email with a link to my video. I download it with anticipation and click the little arrow to play. It was great. I mean it. Really great, especially with no direction and after one phone call. The images looked great, he picked some good clips and wove them altogether with background music. It was 95% there.
Of course, I had some ideas (some CG quotes form clients, cutting a little here and there, a call-to-action at the end, etc.) and we talked over those over. He suggested for $50 we could put some original music underneath instead of the canned music that was there. $50? Sure! Go for it!
The next day he had incorporated every one of my thoughts, and the music he chose was perfect. Just a couple more tweaks and we'd be done….and we were. Within 48 hours I had as professionally edited sales video as I had ever seen. I quickly posted it to my website and emailed my client the web address where he could find a video of "me in action."
A couple days later I get an email from Erik politely asking me for the $50 he shelled out for the music. After I wiped the egg off my face I immediately wired him $250 (Do you remember what $200 could buy when you were 20?). He emailed back telling me I must have made a mistake with the amount and I assured him that was the correct total AND I was going to have more work for him moving forward. To use the word 'grateful' is an understatement…for both of us.
Now I have a beautifully edited sales video (click here to view) of me as a professional trade show presenter, Eric has an extra $200 …and, from what I was told, an "A" on his most recent project.